There's lots going on. I can hardly decide where to begin!
First, I'll let you know that I'll be taking a bit of a break from the
Etsy
store soon. In anticipation of that, and because I have quite a few items expiring April 1st and shortly afterward, I'm having a
SPECIAL
SALE
with one of the biggest discounts I've ever offered!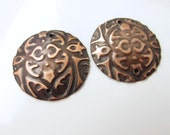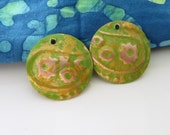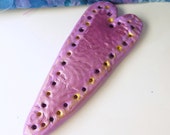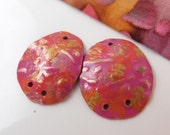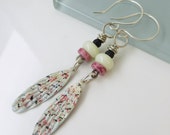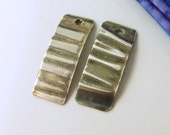 A few of the items about to expire:
metal components oxidated & patinated

copper,

brass,

and sterling silver;

polymer clay;

jewelry!
SPECIAL30
I have a lot of NEW items to load when I return and I'd rather not relist all of these you've already seen.
So please help yourself to 30% off all items while helping me clean out the current inventory!
#2: Graphics Updates
:
Etsy
will be reformatting our stores effective 4/5. As part of that redo, I've created a new
banner...
I'll begin using these graphics for branding else where too, so I hope you like them and continue to associate those colorful dots with my store! (While I've not figured out how to make all the graphic changes I'd like on blogger, I have changed the header font to match at least!)
And soon, I'll update the header on my
Metapolies.com
website too! (If you want to see the previous banner, it's still there for a little bit longer.)
(Please note: While I'm happy with my new graphics, the Etsy store layout plans have been controversial to say the least. If you have comments you would like shared, I hope you will offer them to Etsy or share in a note with me.)
"30% off" and butterfly clip art by wpclipart.com

All other graphics and photos by Sharyl