Some time ago, May 10, 2012 to be specific, I invited the very uniquely talented...
...to be a guest on this blog. We displayed some of her pieces and thoroughly enjoyed her visit! To see that blog post, click here:
"The Wearable Wire Art of Louise Goodchild Designs"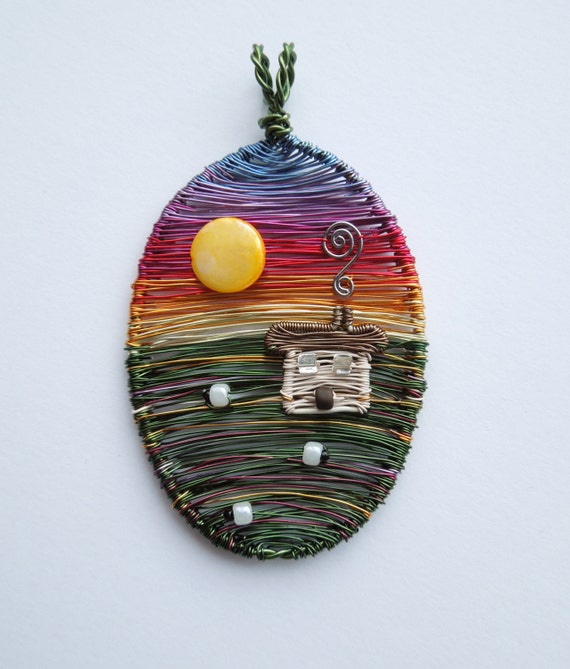 "Moorland Sunset"
currently for sale at Louie's Etsy store.
(Note the sweet sheep by the cottage!)
Since then, I've continued to follow Louise's artful endeavors with her wire pendants and other creative jewelry and I always find them delightful!
She was recently asked which one was her favorite. She replies in her blog with a brief history of her art and shows a few of the pendants that remain special to her.
I encourage you to visit that post:
(I love that it includes a photo of the first wire pendant she made!)
I have some additional favorites from Louise's work which include a series of custom-order goddesses: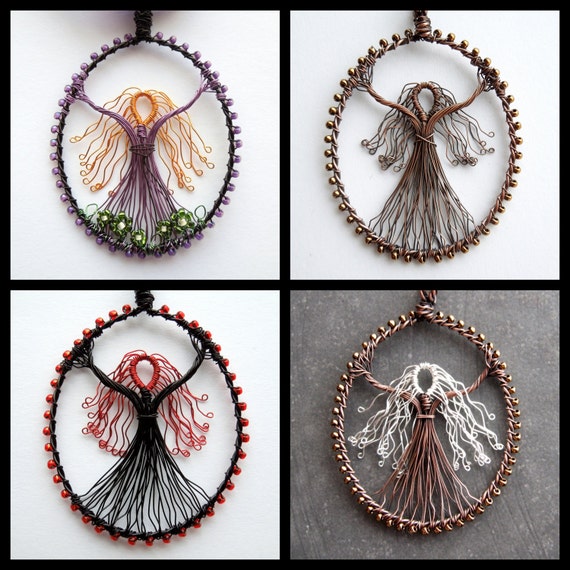 ...as well has her fairy door series: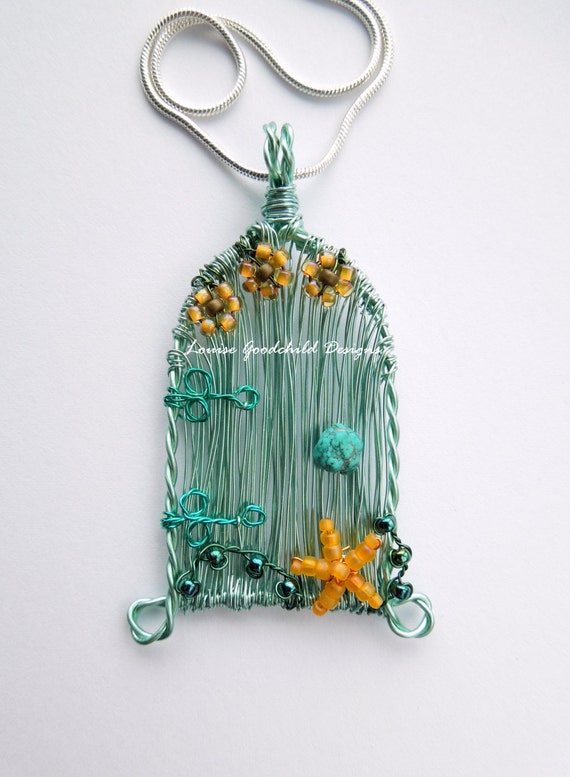 is currently available in her Etsy store!
I'm including a link to her blog, "Louise Goodchild: Adventures in Wire," her Etsy store, Louise Goodchild Designs, and Facebook link so you can see more!
My thanks to Louise for continuing to delight us!
*****
The question Louise was asked has made me wonder...
...what would each of YOU say is the favorite piece of jewelry, beads, (or other art) you've created! I hope you will tell us about it or show us with a link to a photo in the comments section!
Edit:
Think I'll add photos from your comments here so it's quicker/easier for all to see!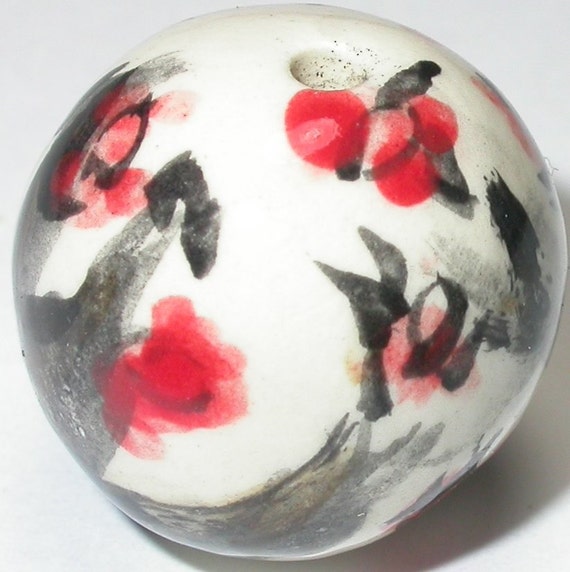 This one is from
Natalie Pappas
.

"This bead (which sold a long long time ago) is one of my favorites that I've ever made...

I had gone to a store with lots of Asian pottery and came home completely inspired and painted this bead. I have tried and failed many times trying to duplicate it."
******
I've been working on some new items that I think are my current favorites too. I'll show you next time!
Wishing you a happy day!
Sharyl
*****
Enjoy free shipping through Sunday, July 27, at Sharyl's Jewelry!
******
All wire-pendants on this page were made by Louise Goodchild. Photographs by Louise used by permission here.
Sharyl's Jewelry components, photographs, and ad by Sharyl.
Arrow: http://www.wpclipart.com/signs_symbol/arrows/arrow_comic/index.html
Person wondering: http://www.wpclipart.com/phps.php?q=question&submit=Search
******