The talented
Valarie Garber
opened her Etsy shop,
ValsCeramicGarden
,
on Jan 29, 2013. In that short time, she's already become quite a sensation! And there are so many good reasons why. Let me name just a few!
Valarie does beautiful work on so many different levels.
1) One area involves her ceramics.
As she says in her shop announcement,
"I love clay and color, and adore gardens! Using porcelain, stoneware, or fired paper clay I focus on detailed hand painting usually with a floral theme."
I'll show you a few of my favorites currently available from her store. I will tell you, I've already made two visits and snatched up other favorites, but she just keeps adding more new ones!
Turns out, I love flowers too... and I'm really into coral this year.... AND, I have a special fondness for polka-dotted ceramic beads! :-) How did Val know?!
Dainty ceramic flowers
I bought one of these early this Spring. Can you guess which one? Now sort of wish I had one of each! :-) Aren't they fun?
Double Daisy Ceramic Pendant
Val also sells these lovely (what I call, "3-D" flowers) in many varieties! Just beautiful!
Of course, there are more than flower pendants, you'll also find the cutest birds, beads, mugs, and fairy garden cottages!
2) Now if the ceramic work wasn't beautiful enough all on its own, there's more beauty going on behind the scenes!
Profits from Val's Ceramic Garden benefit her African women's project, "Work of Our Hands."
Beads sold in the Etsy shop may be made either by Val or by women from Namibia. The description specifies which is the case. (I've purchased some of each and can assure you, either way, you get a great piece!)
Val has also just opened another store,
GlobeIn
, so that she can sell the finished jewelry the Namibian women make at fair trade value.
When in Namibia, Val spends a lot of her time teaching the women to make ceramics. Below are a few photos of the women involved in the project: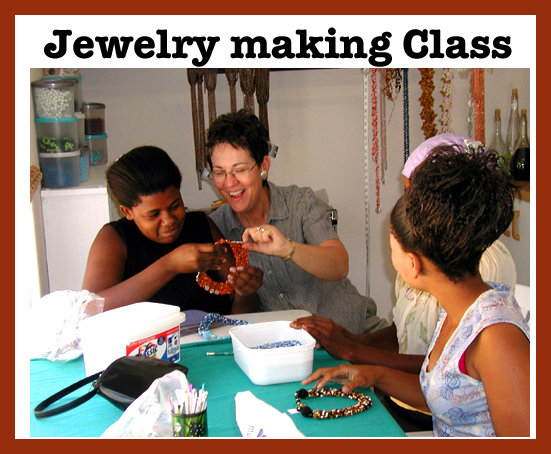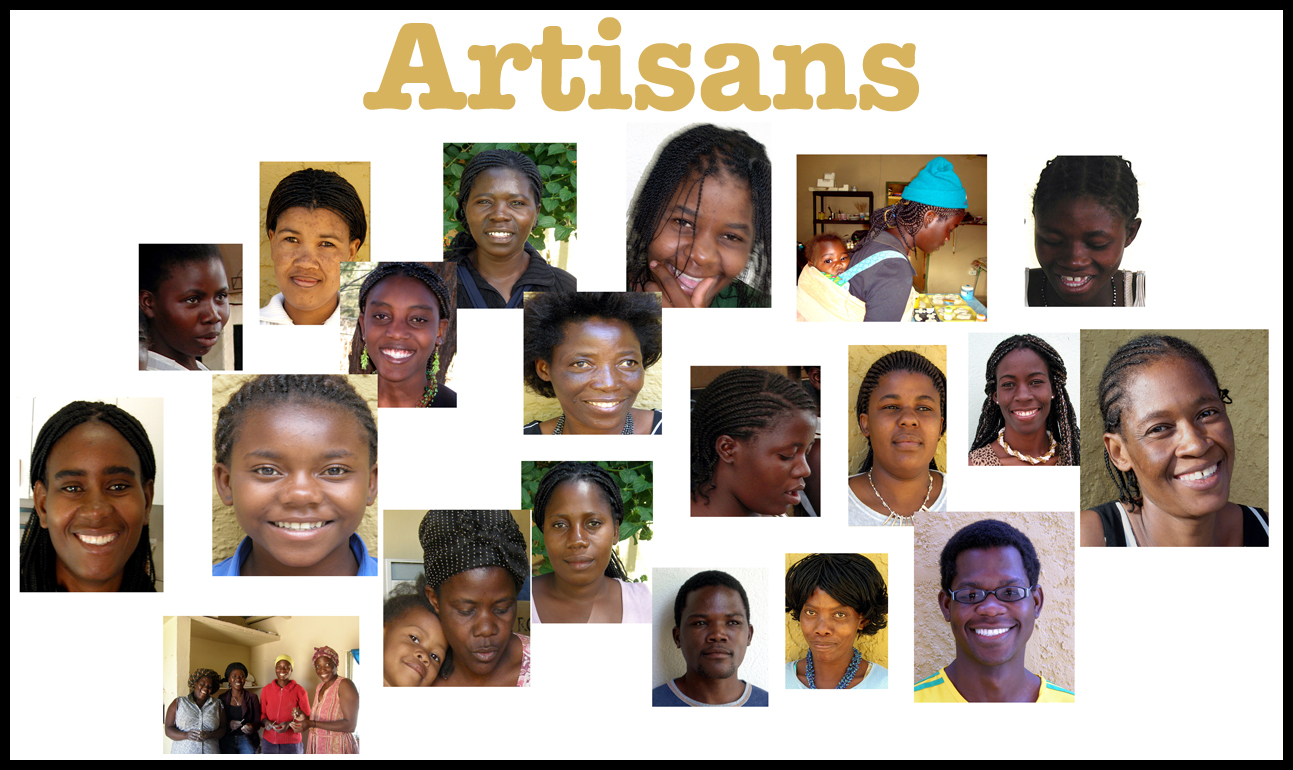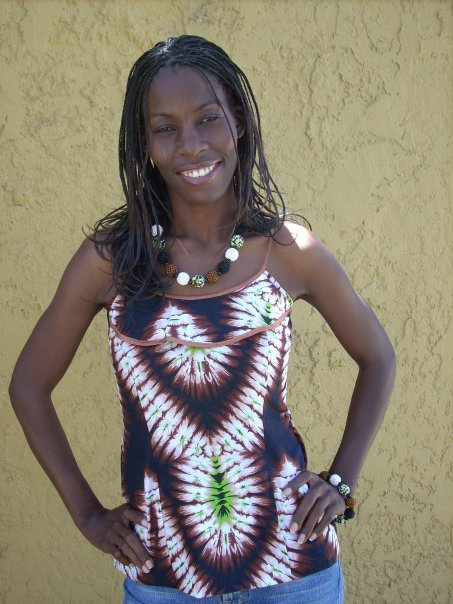 I do hope you'll take time to read more about Val's life here and abroad, and read about the artisans in Africa, by looking at
"The Work of Our Hands"
blog!
And once more, (don't get spoiled, we can't do this every week!)... we'll have a
GIVE-AWAY!
Val has generously donated some items so we'll have double-the-goodies!
Gift Set #1: Flower & Leaf + Baby Elephant
Gift Set #2: Orange Elephant + Blue Bird Pendant
To be entered to win, please visit one of Val's stores and/or her blog, come back and make a comment here. Please leave me some way to contact you.
(If you would rather your contact info not be made public, please leave a separate message with the contact info and I won't post that one.)
Deadline to enter is 10pm Central time Saturday April 20, 2013. Two names will be randomly chosen from those who enter!
My sincere thanks to Val Garber for taking the time to work with me on this entry and for being the wonderful giving person that she is! A special thanks too for donating items for the give-away! Best wishes in your very fine endeavors!
~Sharyl
*************
Image Credits:
With the exception of the last two, photographs used on this page are the property of Valerie Barber and used under special permission.
Photos of the give-away prizes were taken by Sharyl.
*************